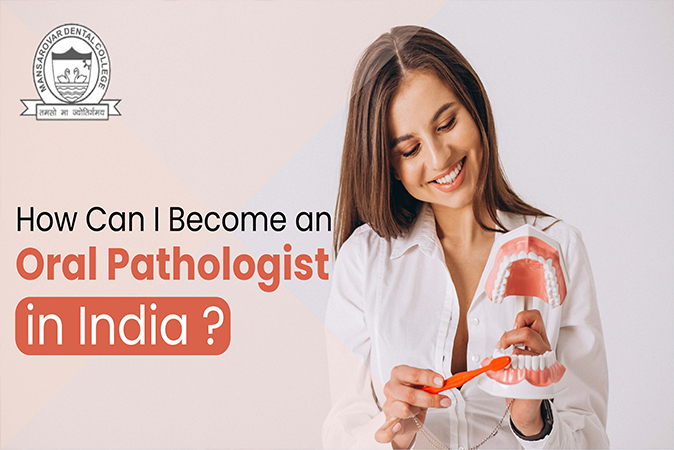 Introduction
Health is a state of complete physical, mental and social well-being of the body and the absence of disease. Maintaining a healthy body is essential for improving the functioning of the body and keeping diseases away. Every organ system of the human body plays an important role but the mouth is special since it kind of serves as an entrance to the rest of the body.
To keep the mouth healthy, it must be cleaned and maintained properly. The digestive system starts with the mouth i.e. the mouth is connected directly to the deeper organs of your digestive system. Thus, oral health is an important practice that should be followed on a regular basis. If oral health is not maintained, bacterial infections can cause numerous dental issues such as gum diseases, tooth decay, bad breath, plaque, tooth loss, and oral cancer. When you come across any of the above symptoms in your mouth you should visit a dentist (oral pathologist).
Many diseases can be enhanced and spread through lesions in the mouth. That is why you need to find medical experts that can diagnose and treat the disease.
WHAT IS AN ORAL PATHOLOGIST?
An oral pathologist is a medically trained dental medicine doctor or doctor of dental surgery. They can diagnose and treat different oral diseases and ailments that impact the overall health of the face, mouth, teeth, gums, jaws, and other parts of the mouth. It is the responsibility of trained oral pathologists to treat dental issues.
Here are some general duties that dental doctors perform:
Discussions regarding the treatments and symptoms of oral diseases
Examining of oral cavities and other oral ailments
Treating issues and prescribing medication
Analysis of the tissue samples
The doctors perform oral examinations and start the treatments. They may encounter many oral ailments which can become severe if not treated on time. It is important to recognize common problems and bring them to your doctor's attention. Here are some types of oral pathology:
Diseases of the mouth
Infections
Chronic ulcers
Oral cysts
Tumors
The disease of the salivary glands
Oral cancer.
Medical science students who want to become oral pathologists need a proper qualification degree from a recognized university or institution. Before getting admission to oral pathology courses one needs to understand that oral pathology is a specialization of dentistry and pathology. The course involves the pathology behind oral disorders and diseases and their impacts.
Oral pathology includes the study of the causation pathogenesis and infective processes involved in the oral cavity. It involves the study of soft tissue bones of the maxillofacial region and dental hard tissues.
Also Read: Oral Hygiene, An Overview
How to Become an Oral Pathologist
To become an oral pathologist in dentistry, aspirants need to complete their oral pathology courses. These courses are available for both undergraduates and postgraduates in the form of BDS (Bachelor of Dental Surgery) and MDS (Master of Dental Surgery) respectively. These oral pathology specialty programs are a journey of learning about various oral ailments and getting trained to handle them. In the journey to becoming a dental doctor, you need to fulfill the eligibility criteria for a bachelor's degree as well as a master's. Here is the list of eligibility criteria for interested candidates.
ELIGIBILITY CRITERIA FOR BDS
Bachelor of Dental Surgery (BDS) is a 5 year undergraduate program. It is a program to introduce students to dental surgeries and the science behind them. It focuses on the training of the aspirants as the program involves 4 years of theory classroom education and 1 year of internships
The interested candidates:
Must have passed class 12th (10+2) from a recognized board of education.
Must have studied the primary subjects of Physics, Chemistry, and Biology.
Must have scored a minimum of 50% marks individually in subjects of Physics, Chemistry, and Biology.
Must compulsorily clear NEET (National Eligibility Entrance Test)
The candidates must be minimum of 17 years old to get admission to this program.
Entrance Exam for Oral Pathology for BDS
Admissions to the BDS degree program are based on the entrance exams i.e. NEET (National Eligibility Entrance Test) which is conducted for admission in both government and private medical and dental colleges in India. Apart from this, some colleges conduct their own entrance exams.
ELIGIBILITY CRITERIA FOR MDS
Master of Dental Surgery is a 3-year degree program that includes a specialized area of study that focuses on the teeth, jaw, dental section, oral section, and other facial tissues.
The interested candidates:
Must have a BDS degree from a dental college or institute recognized by Dental Council India
Must have completed their internship before taking admission to the MDS degree program.
Must attain a minimum of 55% of marks in aggregate of all subjects in the BDS degree program.
Must have obtained merit ranks in any dental entrance exam.
Entrance Exams for MDS
Admission to MDS is based on entrance examination i.e. Medical Entrance Exams. The candidates must be qualified for the exams to become eligible for admission to dental colleges and institutions in India. Following are some entrance exams for MDS:
NEET MDS
INI CET
NIMS Entrance Exam
Getting admission to the MDS degree program requires some skills which will also enhance the path of your career. Here is a list to discuss some skills/inherent qualities which are required to do good in the MDS course:
The candidate's eagerness to learn and gain knowledge
The candidates must have development skills and scientific research skills
They have the ability to work under pressure and in a critical environment
Sharp memory and a prompt approach will help to handle any situation and challenges
Must have dedication towards their work i.e. professional commitments and medical ethics.
Other skills will develop over time for each one of the students in the learning as well as the working process. To become skilled and professional oral pathologists students will always search for the best institute or colleges as it plays a vital role in developing the skills and knowledge of the students. Thus, it is a significant task to search for the best in the bunch of numerous colleges. Here, we will help you to find the best colleges for students who are interested in becoming oral pathologists.
MANSAROVAR DENTAL COLLEGE
Mansarovar Dental College is located in Bhopal, Madhya Pradesh. This college was established in 2007 by Sri Sai Gramothan Samiti. It is affiliated to Madhya Pradesh Medical Science University (MPMSU) and is recognized by the Dental Council of India (DCI) and the Ministry of Health and Family Welfare of the Government of India. The college offers courses both in UG and PG levels with an intake of 100 seats in BDS and 11 seats in the MDS degree program.
The college has great infrastructure and facilities like dental chairs, CBG, Dental X-Ray, Ceramic Furnace, etc. The faculty of the college has great experience in their fields and are highly qualified, which draws out the talent of the students and prepares them for the future.
COURSES AVAILABLE AT MANSAROVAR DENTAL COLLEGE
The college offers a Bachelor of Dental Surgery (BDS) and a Master of Dental Surgery (MDS). Here are the details of the courses available.
Bachelor of Dental Surgery (BDS)
The course takes a full-time 4+1 year duration in which one year is a compulsory rotatory internship. MDC has a capacity of 100 seats for their BDS course. This degree is awarded by Madhya Pradesh Medical Science University, Jabalpur, and recognized by the Dental Council of India.
Master of Dental Surgery (MDS)
The course has a full-time 3-year duration and an intake of 11 seats. The subjects for MDS in the college are listed below-
MDS (Orthodontics and Dentofacial Orthopedics) – with an intake of 2 seats.
MDS (Periodontics) – with an intake of 3 seats.
MDS ( Prosthodontics and Crown & Bridge)- with an intake of 3 seats
MDS (Conservative Dentistry and Endodontics) - with an intake of 3 seats.
Making a career in oral pathology is a great option to choose. The path of becoming an oral pathologist requires extensive medical training. The trained and qualified doctors have a great scope; MDS oral pathology jobs can be in private dental practices, diagnostic laboratories, dental hospitals, and research centers. Mansarovar Dental College's aim is to offer a great learning environment for the students to encourage and empower them to have a strong academic record and prepare them to face challenges and provide quality treatment to their patients.